is where I am heading this month. To celebrate national baking week I seem to have overdosed on baking books this month, some old, some new!!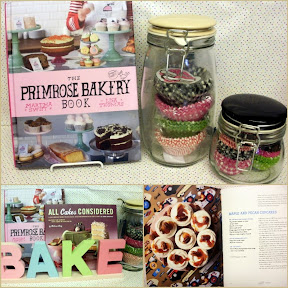 The first to fall into the basket was Primrose Bakery's book, which is delicious. For those that haven't had the chance to visit the bakery in Primrose hill, the interior shots are Lush! I'm really looking forward to trying the maple & pecan cupcakes...especially in my new cupcake cases from Baking Pretty.
The 2nd book to fall in my basket was a £3.99 bargain from Homesense which is Melissa Kings "All Cakes Considered" which is a great informative read, with a real vintage/retro feel.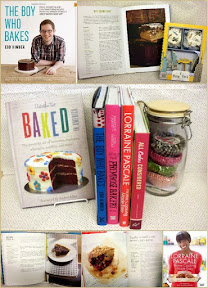 My next two, are from recent TV treats, Ed Kimber's ,Boy who Bakes, winner of last years great british bake off and Lorraine Pascals "cookery made easy" following on from her successful baking made easy series. Recipes to try are Ed's bourbon pecan pie and Lorraine's raspberry brown sugar muffins. Mmmm can't wait.
and finally Outsider Tarts Baked, which is luscious, NY crumb cake is on my "must make" list!
What's been your recent baking buy?
- Posted using BlogPress from my iPad